The ACE consortium's latest partner meeting was held from June 12th to June 13th, 2023, in the city of Aarhus, Denmark. ACE supports the home care ecosystem in North Sea Region, stimulating the delivery of quality service and the independent way of life of care users, through the joint definition and acceleration of NSR innovations (e.g. wearables, e-health, assisted living products), and through the adaptation of care service providers to upcoming technologies.
More than 20 representatives from the ACE consortium partners during two-day event featured an engaging agenda aimed at nurturing collaboration, sharing advancements, and deliberating over prospective strategies and future activities.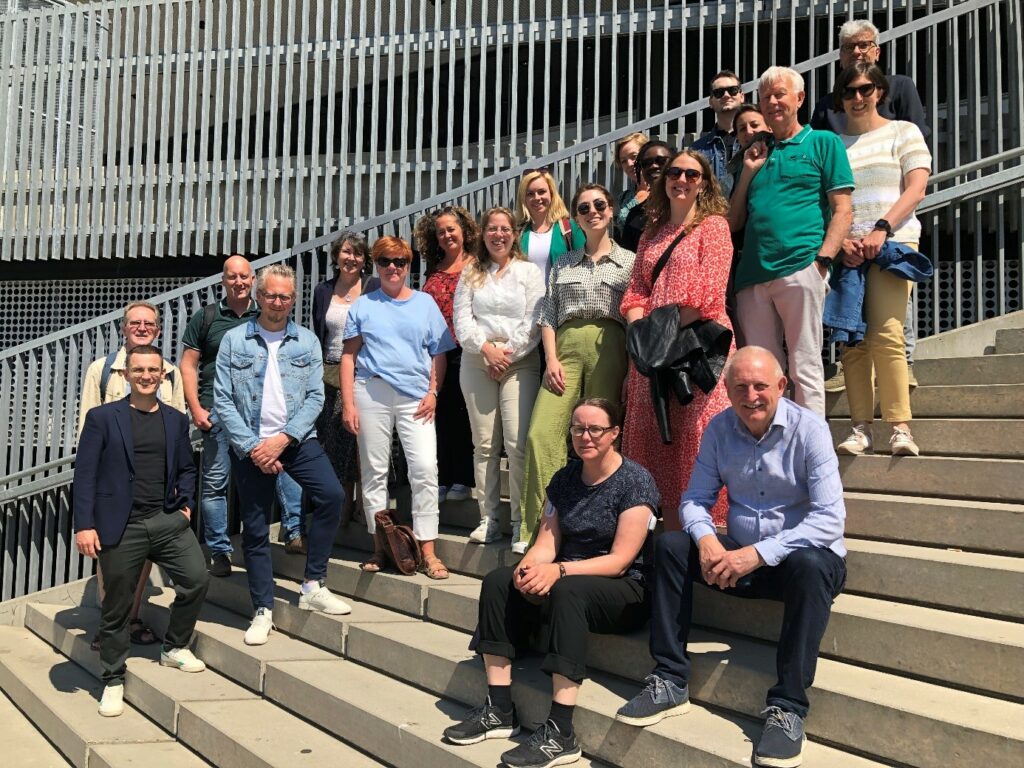 Home care showroom exhibition
Furthermore, participants had opportunity to explore home care showroom exhibition that takes place at DOKK1, renowned cultural center in Aarhus. This interactive exhibition showcased the latest assisted living technologies, providing valuable insights into innovative solutions that can improve the lives of individuals reliant on home care.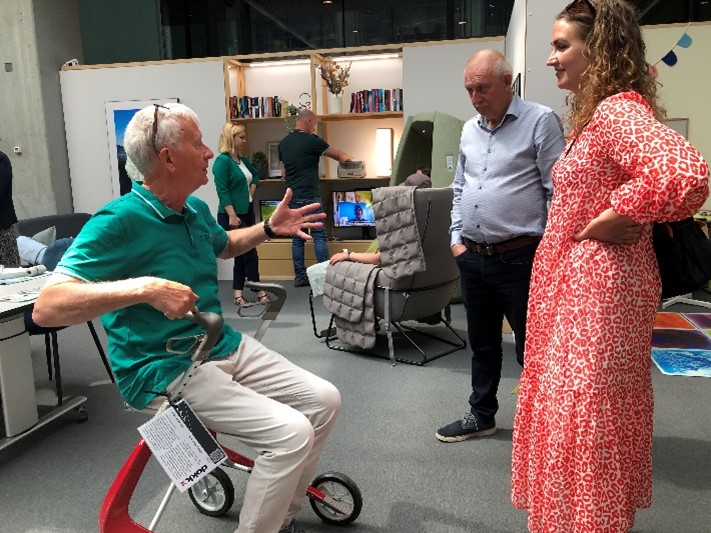 Home care showroom exhibition at DOKK1
The House of Generations
Following the exhibition, the partners also visited 'Generationernes Hus' also known as The House of Generations. The House of Generations is an innovative project that brings together elderly homes, nursing homes, family homes, youth housing and day care institutions in a vision to create a house and a daily framework for celebrating intergenerational cohabitation and good relationships between people. The building volume is broken down into eight houses, each with its own identity and expression. This enables the residents to have a relationship with their respective house and cluster A guided tour of this unique facility provided an inspiring glimpse into a forward-thinking living environment designed to bridge generational gaps and foster intergenerational connections.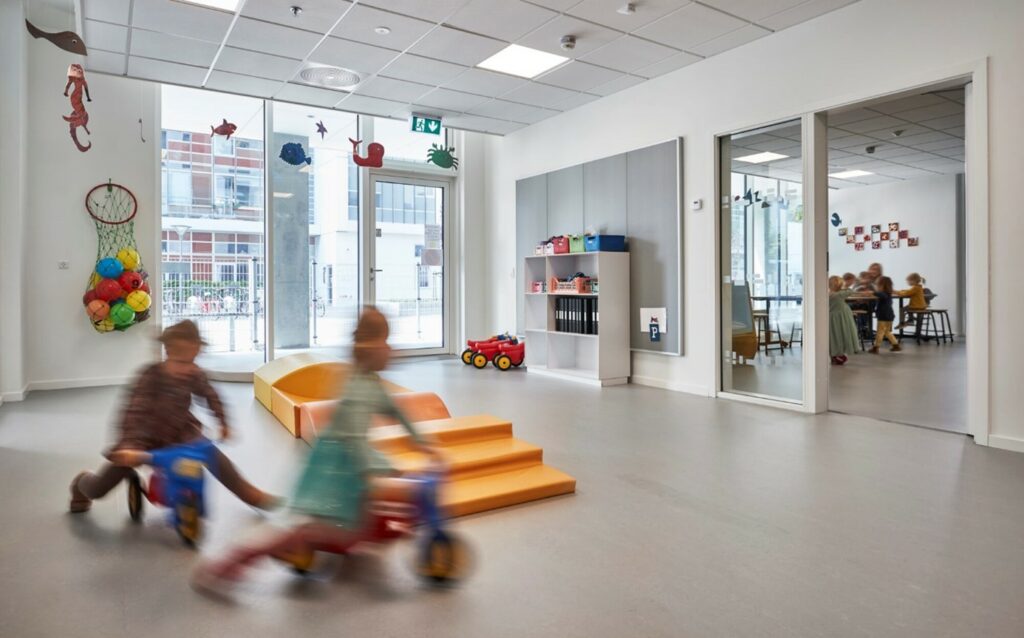 These visits will inspire Biotech Santé Bretagne and Cowork'HIT for their own future innovations in the field of homecare!
---
💡 For more information, please contact:
Adeline Jacob, European Project Manager > adeline@biotech-sante-bretagne.fr
Gorenka Bojadzija Savic, European Project Manager > gorenka.bojadzija-savic@biotech-sante-bretagne.fr