[Automatically translated]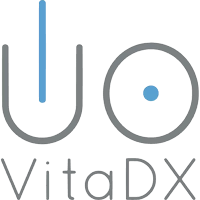 VitaDX International SA (Rennes) was founded in 2015 and aims to become a major player in early cancer diagnosis by leveraging image processing and Artificial Intelligence. In September, the company completed a financing round of 3 million euros with its historical investors: GO CAPITAL, ODYSSEE Venture and FFBB Management and its financial partners BNP Paribas, CIC Ouest, BPGO and Caisse d'Epargne.
In particular, this new funding will enable VitaDX to:
Promote the solution to opinion leaders in urology and anatomopathology in Europe
Implement an ambitious strategy for access to reimbursement in Europe
Support the technical and regulatory advancement of VisioCyt® in the US
Continue the development of new indications exploiting VitaDX's know-how and technological assets
"This funding positions VitaDX in an ideal position to meet the next challenge of commercializing visioCyt® and assert its leadership in the field of cancer diagnosis, image processing and artificial intelligence applied to pathology. »

Allan RODRIGUEZ, Managing Director of VitaDX and Jacques Le Bozec, Chairman of VitaDX's Board of Directors.