The 7th edition of the European Cyber Week kept all its promises, with over 4800 visitors from the public and private sectors of the cyber security / cyber defense industry. The European Cyber Week brings together a French and European ecosystem of excellence, rich in diversity and high-level speakers. It is a source of meetings between players in the sovereign sector, and also offers the possibility of high value-added exchanges between suppliers and users of cyber security solutions.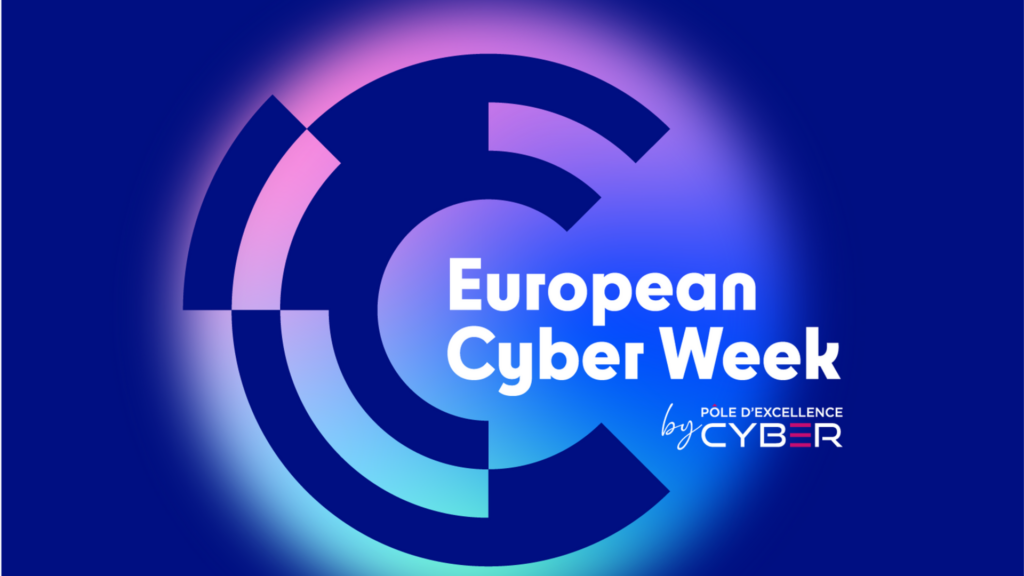 It is a reference event in the field for strategic thinking, research and operational implementation, and also a convivial networking space for all its participants.
Topics with a European dimension will be discussed throughout the entire edition, with a special focus on Wednesday. On this day, high quality speakers from EU institutions, industry representatives and regional authorities will discuss the status and future developments of the cooperation, as well as the new European cybersecurity policy framework.
You will also be able to attend the highly anticipated C&ESAR conference on the theme of "how to guarantee trust in a decentralized world" and the CAID conference dedicated to artificial intelligence for the benefit of Defense.
The CTF challenge, traditionally dedicated to students and focused this year on the cybersecurity of the aviation supply chain, is evolving with an opening to industry professionals and military.
The Pôle d'excellence cyber's members produce and coordinate more than 20 events to provide the best answers to training and recruitment, research and innovation, and economic and industrial development. More cross-functional topics such as inclusion, certification and supply chain security are also scheduled, as well as international partnerships, with Canada in the spotlight this year.
---
Focus on the Cyber & Health conference 👇
The 5th edition of the Cyber & Santé conference will be organized by SIB and Biotech Santé Bretagne, on Thursday November 23, as part of European Cyber Week. As in previous years, it will focus on industry players and their issues. Speakers will address topical issues such as the cybersecurity axis of the national roadmap for digital healthcare. The organizers are also planning to focus on the key contacts to be contacted by healthcare professionals in the event of a cyber attack.
The conference is aimed at both healthcare and cybersecurity players. The aim is to federate all stakeholders, so that professionals can cooperate more effectively on the challenges of cybersecurity in the healthcare sector.