France Biotech, the Association of Entrepreneurs of Health Innovation, presented on February 15, 2022 the "Panorama France HealthTech 2021". This is an annual study** dedicated to French startups and SMEs in innovative health technologies. Brittany is ranked 3rd* most dynamic French region for the number of responding companies.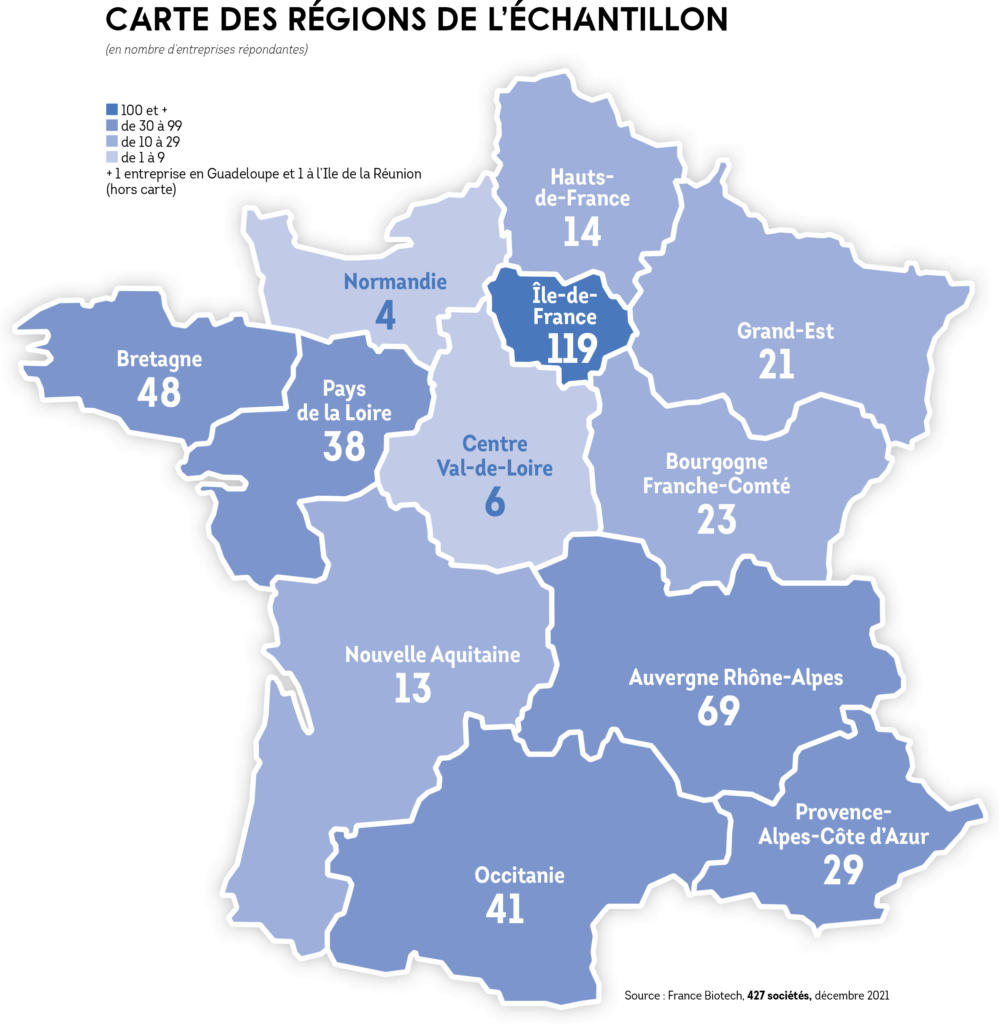 The HealthTech sector in full growth
"In 2021, with its wealth of innovation and its network of increasingly experienced entrepreneurs, the national HealthTech sector has reached a new stage of development and growth that has been reflected in the progression of its solutions towards patients. In this context, the measures of France Relance and the Health Innovation Plan 2030, providing unprecedented support from research to the patient, including industrialization in the territory, should guarantee this dynamic the capacity and confidence to meet the challenges of demain's health," explained Franck Mouthon, President of France Biotech, when presenting the panorama.
The lessons of the panorama to remember on the French HealthTech ecosystem:
French HealthTech, a dynamic and diversified sector with more than 2000 companies
A sector that creates jobs, the majority highly qualified
High porosity between the medtech and e-health fields
Research and Development and Intellectual Property (IP), at the heart of challenges and investments
Strong partnership momentum in 2020 and 2021
HealthTech, a sector with global ambitions and which is gaining in maturity
Market access difficulties that remain significant
Attractive taxation and positive signals to support health innovation in France
Record fundraising in HealthTech in 2021: €2.3 billion was raised by French HealthTech, up nearly 50% compared to 2020
Exceptional state support for the health sector in 2021
A very dynamic HealthTech stock market in 2021
Check out the France HealthTech panorama below 👇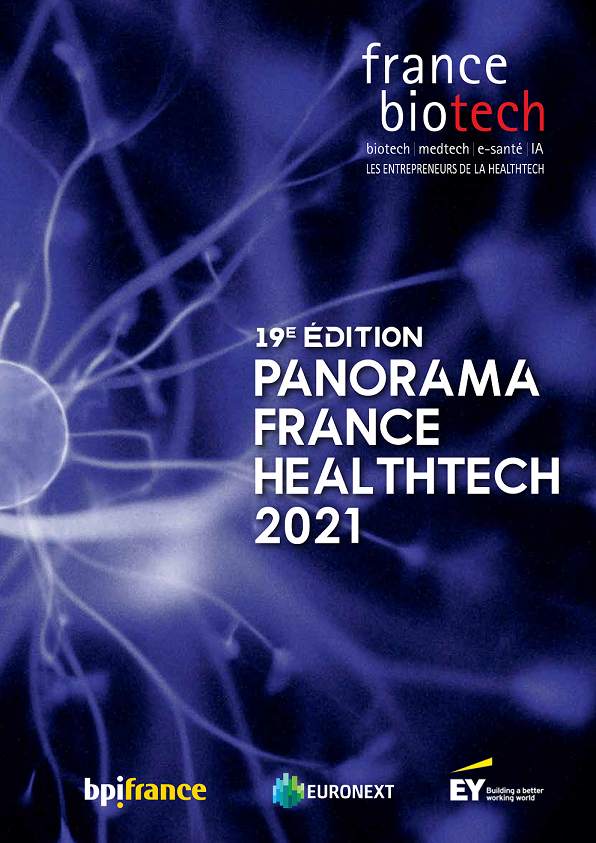 Challenges of the "Health Innovation Plan 2030" & opportunities for marine biotechnologies
During the conference presenting the panorama on February 15, France Biotech organized two round tables: one on the challenges of the "Health Innovation Plan 2030", the other on the opportunities around marine biotechnologies. Philippe Hervé, Director of Biotech Santé Bretagne, spoke at the Breton branch of the Atlanpole Biotherapies cluster on the round table "Developments and perspectives of marine biotechnologies".
Watch the replay below 👇