The annual IHE-Europe Connectathon provides a unique opportunity for vendors to test the interoperability of their products in a structured environment with peer vendors. Participants test against multiple vendors using real-world clinical scenarios following specifications from IHE Profiles.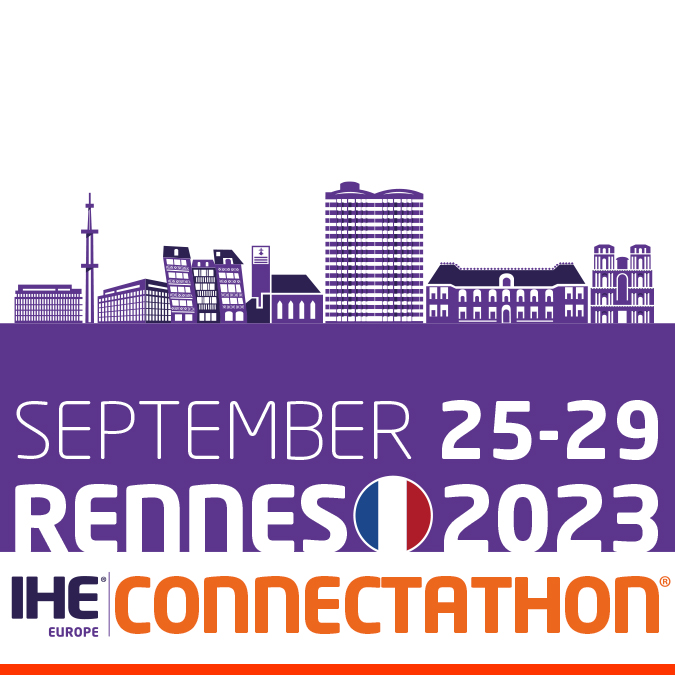 The five-day 'Connectivity Marathon' will take place in the outstanding Couvent des Jacobins. Home of the extremely successful 2019 IHE-Europe Connectathon, this historic venue offers excellent facilities for both the Connectathon and its associated meetings and events. The maturity of eHealth in Brittany, the vibrancy of Rennes and the current 2 billion Euros eHealth investment in France will make this another huge IHE-Europe Connectathon Week, so be sure to register early and organise your travel arrangements without delay.
As in previous years many IHE Profiles will be tested from key Healthcare Domains, with a special focus being on the International Patient Summary (IPS) and AI in Radiology Profiles. Vendors are encouraged to submit solutions for testing across as many IHE Profiles as possible, so as to maximise interoperability test opportunities.